When you take your dog to the veterinarian for vaccines, you may wonder why he or she needs a leptospirosis vaccine. Leptospirosis is a zoonotic disease, which means it can transfer from animals to people and cause similar sickness in both species.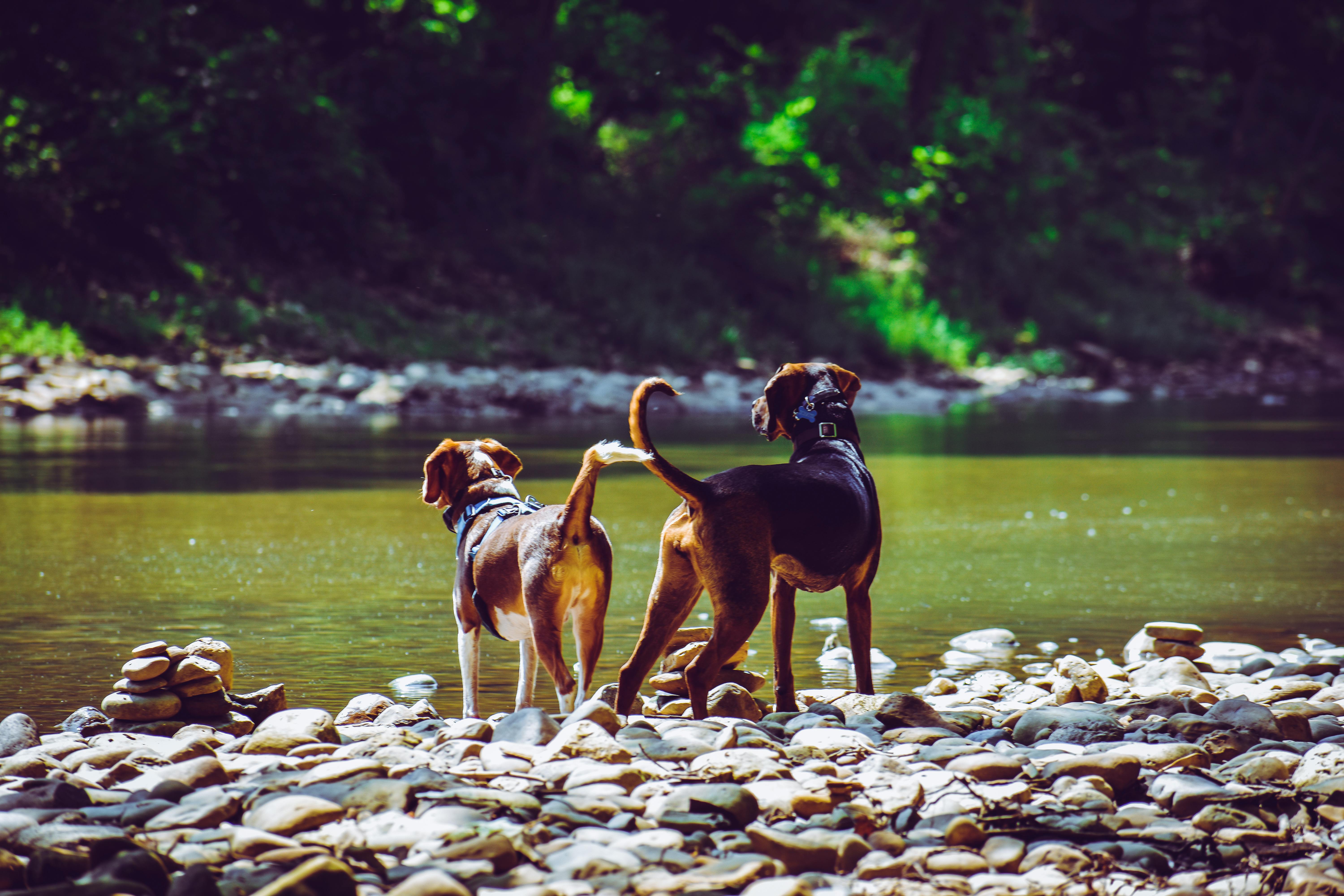 What is it?
Leptospirosis is an infection caused by a type of spirochete bacteria. Dogs most commonly contract this disease by coming into contact with infected urine of other dogs and wildlife. It may be transmitted by contaminated surfaces in the environment as well. The spirochetes cause infection by penetrating mucus membranes or damaged skin and then spreading to tissues via the bloodstream. They replicate rapidly within many different organ systems, and serum antibodies will typically clear the infection. However, even when antibodies are present, the spirochetes can persist and replicate within the kidneys for several years, remaining infectious when eliminated in the urine.
What are the clinical signs?
Infected dogs often have fevers early in the disease process. Other clinical signs may include muscle pain, lack of appetite, vomiting, uveitis (eye inflammation), hematuria ( blood-tinged urine), fever, increased thirst and urination, or petechia (small skin hemorrhages). In advanced stages, outward signs of liver and kidney disease may be seen, including the presence of icterus (yellowing of the mucus membranes and sclera) and poor perfusion or inflammation of the blood vessels.
How is it diagnosed?
When leptospirosis is suspected, dogs should be placed in isolation to avoid the spread of disease while a diagnosis is confirmed. Your veterinarian will want to perform bloodwork and check the urine for signs of infection. We may see increased kidney and liver values, changes in white blood cell counts, and low platelets depending on the stage of disease. A SNAP test or serum titers can be performed to check for exposure to and antibodies against leptospirosis, respectively. However both of these tests do not tell us whether your dog has an active infection. They simply tell us that exposure has occurred at some point in his or her life. Performing PCR on the urine can detect an active infection and is most useful in diagnosis.
How is it treated?
Penicillin can be administered to eliminate the acute phase of infection for 3-5 days. This treatment is followed by an additional antibiotic, such as doxycycline, for 3-5 weeks to eliminate the bacteria that remain within the kidneys. In some cases, your dog may need to be hospitalized on fluid therapy to help flush the kidneys and to replenish any fluid losses that may have occurred through increased urination or vomiting. Infected dogs will need to be isolated until the infection has fully cleared.
Is it zoonotic?
Leptospirosis is zoonotic, which means it can be transmitted from infected animals to humans. This mode of transmission is less common than people becoming infected from environmental exposure, but it is still possible. The infection may cause fever, joint pain, and other flu-like symptoms in humans. It can also cause abortions in pregnant women. Treatment is largely supportive care with hospitalization on intravenous fluids, antibiotics, and liver protectants.
Is it preventable?
Since there is a zoonotic risk, it is important to vaccinate your dog against this infection to protect both of you. Vaccinations should be updated annually for full protection in at-risk dogs. In addition, reducing your dog's exposure to puddles or other areas where wildlife or canine urine may be present can help prevent this infection.